Beetroot stir fry recipe, colorful, kiddos friendly dish for rice. It's South Indian Style recipe teaches a way to cook them perfectly, retaining most of the minerals.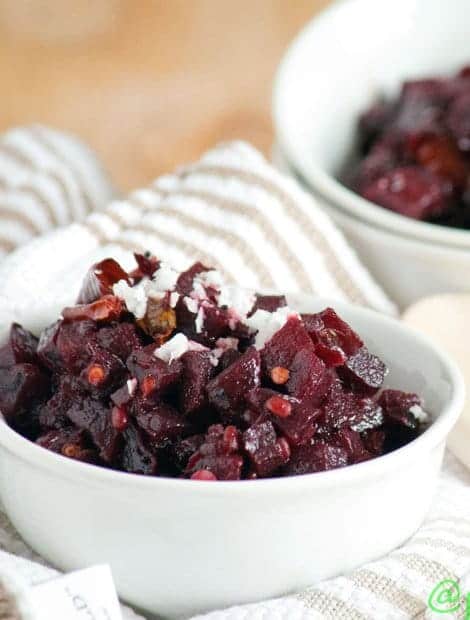 If you have a question, how to cook beet? this recipe could solve your problem. While chopping this pinky beet, I was really wondering about the God's creations. How cute all these vegetables are. Each one is unique in its own way.
After chopping, wow.. the chopping board became pink, my knife, my hands.
Pink.Pink..Pink. This vegetable is exclusively known for its juicy, dark pinkish color.
I was grown up hearing all these positive stories about the veggies. In my childhood days, my mom always says, beet juice converts into blood immediately after eating it' :).  And I'm passing on these stories to my next generation too, but with little modifications :).
How to cook? its very easy, add water and chopped beetroot to 3/4:1 ratio. Cook it in medium flame for 4-5 min, then in slow flame for another 3-4 min, until beet becomes soft and shiny.
You may also check another simple and yet healthy dish like, Chow Chow Kootu .
Coming to this recipe, it is one of the basic preparations in South Indian homes. I have added chili powder which makes a perfect combo for the sweetness of the beetroot. We love having beetroot stir fry with our family's South Indian Rasam or capsicum kuzhambu or Sundaikkai Vathal Kuzhambu.
Beetroot Stir fry Recipe | how to cook beet
Prep time: 3 min,
Cooking time: 10 min,
Yield: Serves 4
Ingredients:
2 medium size of Beetroot
1 tsp of Chili Powder
1 tsp of Mustard
1 tsp of Black Gram
1 tsp of Cumin
1 tsp of Oil
Salt to taste
How to make:
1. Wash, clean and chop beetroot into small cubes.
2. In a pan add oil, mustard seeds, black gram, cumin seeds, wait till it gets splutter. And add chopped beetroot, chili powder, salt and the little water and cook it on a medium flame…for approx. 4 min.
3. When water gets evaporated, cook it for another 3 min, in simmer flame…until beetroots become slightly transparent, and slightly reduced in its size…
Hint: Add grated coconut for little crunchiness and decoration, but this is optional.
4. Now our healthy beetroot stir fry is ready. Serve it along with rice, roti.
Tips and Variations:
The chopped beetroot looks huge in quantity than it looks. So decide the number of beets for the recipe according to it.
At cooked Bengal  gram dal, moong dal for a creamy taste.
Planning to make for large crowd, adding cooked Bengal gram/moong dal would help.
Serving Suggestions:
Serve hot with steamed white rice, sambar rice, and rasam rice.
The excess can be refrigerated for about 3-4 days.
liked Beetroot stir fry recipe?
Also look into Beans Stir fry and Arbi Stir Fry. Follow us on Facebook, Pinterest, Instagram.