What is banana pepper? This is not just a pickled chili pepper. Here is more about the best recipes, the best storing options, the fun facts, and its heat units.
It's called banana pepper for its resemblance to a banana's shape and bright color. Apart from that, both are not associated with their characteristics, such as flavor, texture, or taste.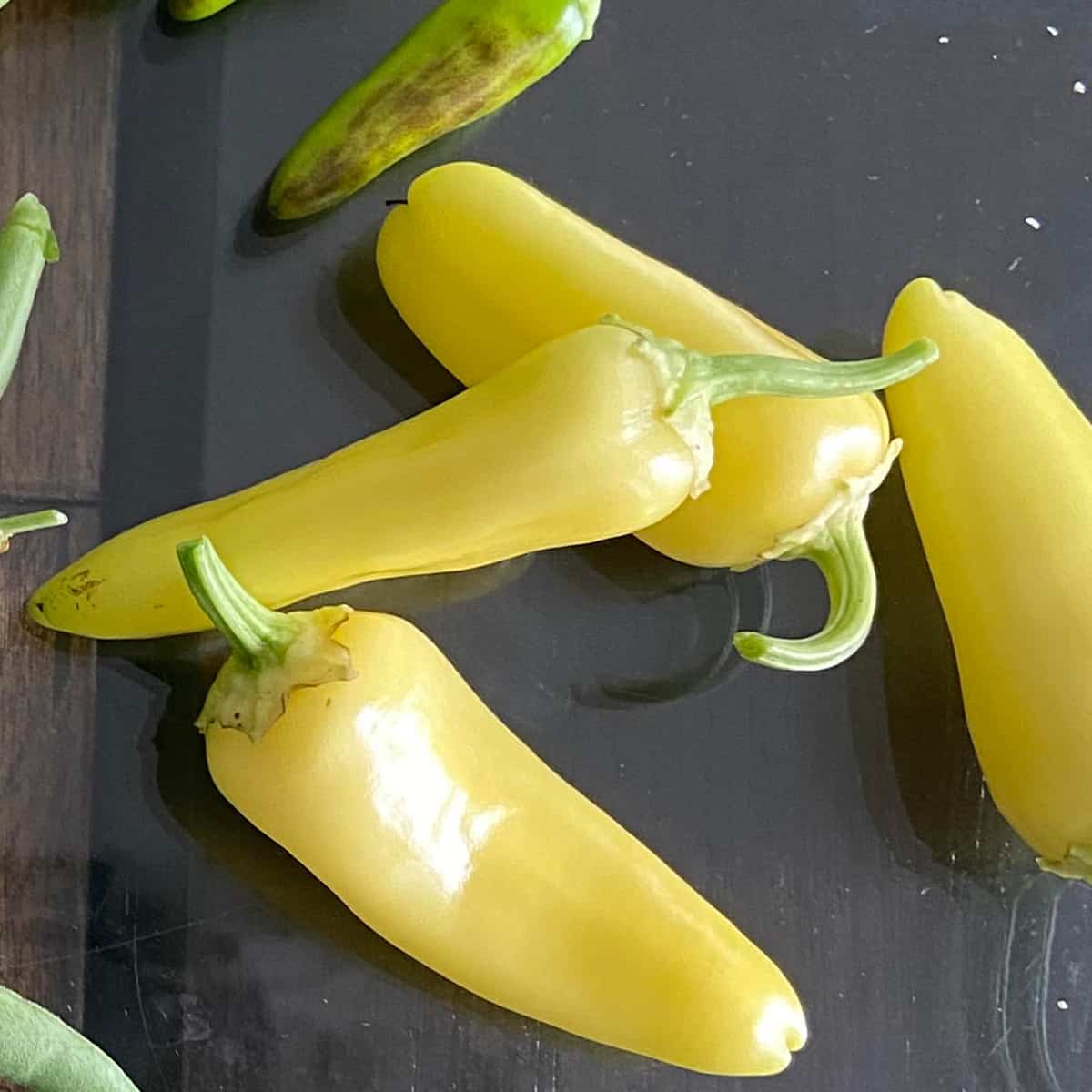 Banana peppers are renowned for their pickles. Furthermore, it is a popular topping for pizza or burgers worldwide.
What is banana pepper?
Banana peppers are named for their banana's look-alike shape, classified as mild pepper. The other side of the globe also calls them banana chilies or yellow wax pepper.
It is a popular ingredient to toss in a salad, as a top layer in a burger or sandwich, and an excellent topping for pizza. It also tastes delicious when consumed as raw or as pickled.
An intro to the banana pepper
The matured banana peppers are conical-shaped with a pointed tip. It measures about 4-5 inches long and 1 inch wide and thins down at the end.
It has firm, glossy skin and is bright in color. It also holds clusters of seeds in the white membrane in the center and hollow at the end.
These taste like a complex combination of tangy, mildly sweet, and mild heat. It matures as a bright greenish-yellow color and turns orange and red as it ripens. The sweetness develops and gets intensified when it ripens.
The different types of banana peppers
There are two types of banana peppers available in the market nowadays. Hot banana pepper and sweet banana pepper. The hot version is referred to as Hungarian wax pepper.
Apart from their heat, these are also classified according to their color. Generally, grocery stores in the United States carry the perfect matured pepper, in bright greenish-yellow color.
Rarely you may find them in orange color and red color as well. Usually, the ripe red-colored banana peppers are sweet with no heat. Rarely, you may find some hot surprises as well.
Are banana peppers hot?
As we have discussed already, banana peppers are classified as mild peppers. When compared with the bell peppers, these are slightly hot.
The heat will not hurt the palate; instead, it leaves out a tingling feel. The pepper's heat depends on the environment, the weather, and the soil. So, the heat may vary slightly from each other.
Banana peppers Scoville scale
The heat ranges from 0-500 SHU on the Scoville scale.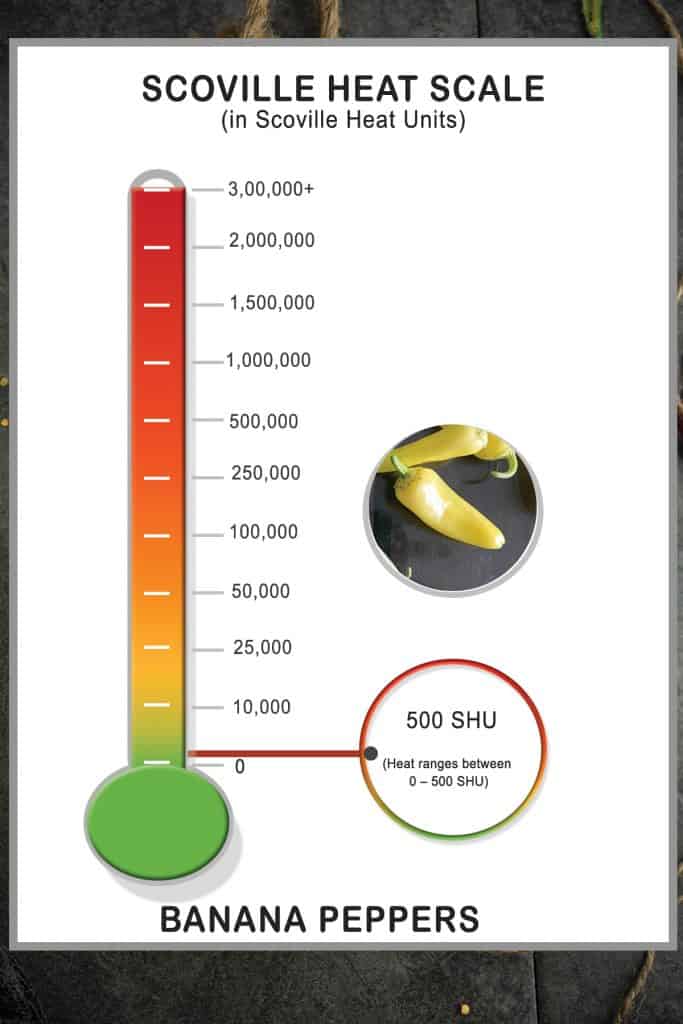 Some banana peppers have no trace of heat, the same as bell peppers, making it an absolute delight for everyone. And some have recorded up to 500 SHU, meaning it is mildly hot.
To make a comparison, the Scoville heat units of, bell pepper measured at 0 SHU, jalapeno measured between 2500-8000 SHU, Cubanelle peppers are between 100-1000 SHU.
Banana pepper vs. pepperoncini pepper
These banana peppers are often confused with their look-alike partner, pepperoncini. Though they look similar with similar heat properties, they vary in other aspects.
The banana peppers skin is firm and smooth. But pepperoncini skin is slightly wrinkled like a hot chili pepper. Banana peppers are pointed at the end, but pepperoncini have a rounded tip.
The most minor heat banana pepper generates zero, whereas pepperoncini starts at 100 SHU. Banana peppers originated in Northern America, while pepperoncini are native to Italy.
Both do taste similar. Hence, pepperoncini can be used as a substitute for banana peppers and vice versa.
The common uses
Fresh peppers. It is commonly used in salsa for its sweetness and tanginess. It enhances the taste of salsa or salad with its rich, peppery flavors.
Pickled. Pickled banana peppers are marketed around the world. And are highly popular as a topping for pizza. Besides, it enhances the flavor of burgers, sandwiches, and hotdogs.
Stuffed. Another banana pepper recipe that is worth your time is stuffing this pepper. Like this stuffed jalapeno, delicious fillings are multiples like cream cheese, ground chicken, and beef.