This summer, sink grilled meat into a bowl of homemade jalapeno mayo. It's creamy, sweet, and spicy, with a hint of acidity, making it the perfect accompaniment for your backyard party. A guaranteed hit!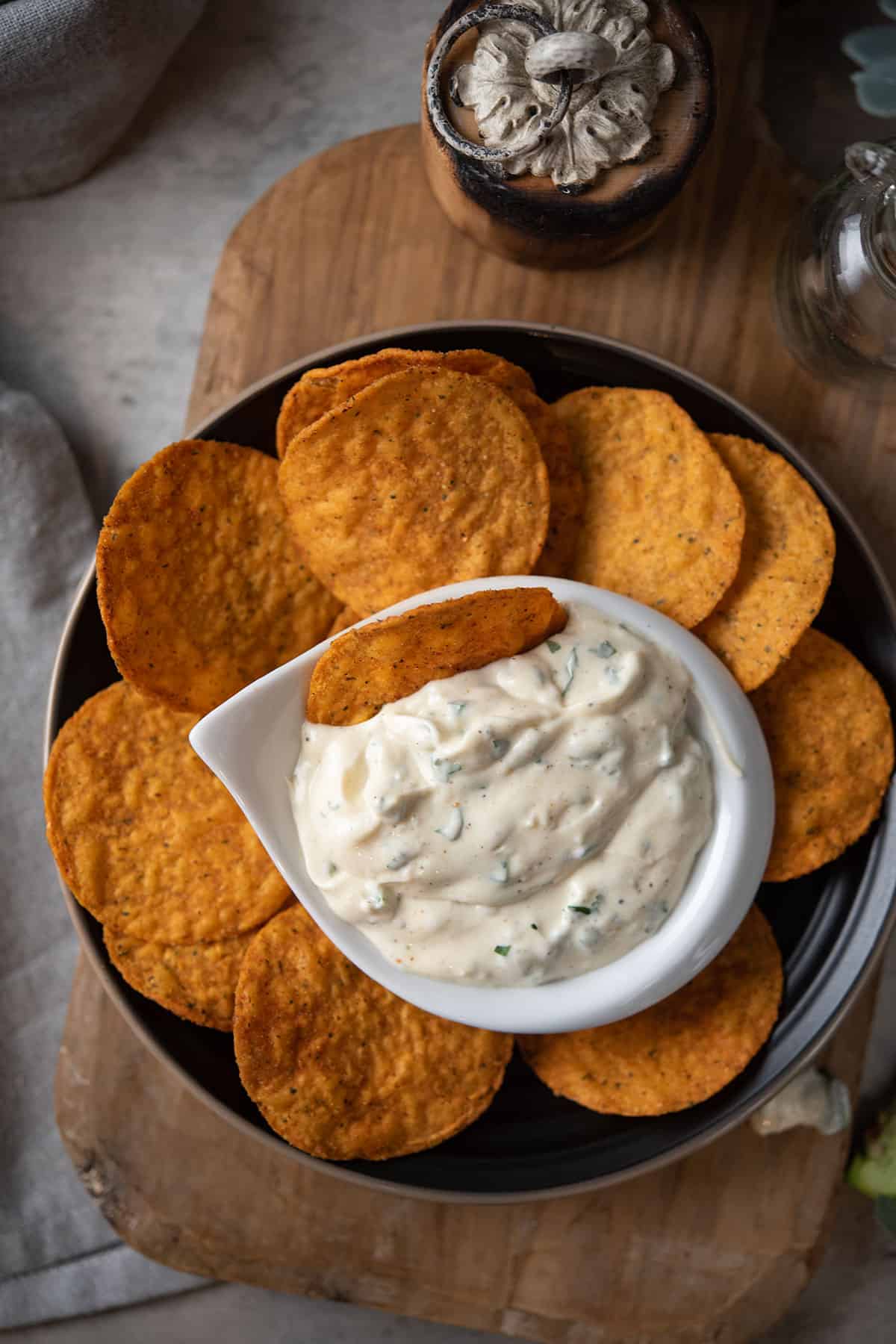 Why We All Love This Recipe
Who doesn't love a sweet and spicy combo? Adding a tablespoon of honey balances the spiciness of the jalapeño and imparts a sweet and tangy taste to the mayo.
This sweet and spicy jalapeño mayo is great to serve with sweet potato fries or as a dipping sauce for grilled chicken.
With rich flavors. The combination of jalapeño and cilantro elevates the simple dish-mayonnaise, beyond expectations(similar to these jalapeno cilantro sauce, or jalapeno ranch).
It's easy to make. Simply combine store-bought mayonnaise, jalapeños, and some easy to find ingredients in a mixing bowl. Stir it, and you'll have a delicious dipping sauce in seconds(did you tried this jalapeno cheese sauce, jalapeno aioli).
The heat level is customizable. If you love the flavors but not the spice, just cut down the quantity of jalapeños(as you would do in this jalapeno brittle, jalapeno pesto). If you relish the heat, this recipe is for you as well.
Homemade. Making it at home gives you the advantage of creating a customized condiment, more vibrant and flavorful than store-bought ones.
Versatile. Jalapeño mayonnaise recipe yields not just a condiment. But a versatile addition that instantly enhances sandwiches, salads, grilled meats, or can even be used as a marinade for an extra zing.
Ingredients and possible substitutions
Mayonnaise. This creamy delight gives body to the condiment. Today, I used full-fat mayonnaise. But you can use light mayo or even substitute with plain Greek yogurt. If you prefer a vegan version, try swapping with vegan mayo.
Fresh jalapeno. The key ingredient that adds a spicy kick, making this jalapeño mayo a delightful condiment.
You can also swap the fresh jalapenos with pickled or roasted. Make a note that each addition brings out different flavors, but each variation tastes delicious on their own.
Honey. Provides rich sweetness.
Garlic. A humble ingredient that always complements the heat of the jalapeño and the creamy mayo, bringing out the best of flavors.
Lemon juice. This ingredient balances the heat of the jalapeño and the deep flavors of garlic. Lemon juice is an equivalent substitute.
Cilantro. This adds fresh, herbal flavors. Keep it minimal, as it may overpower the flavors of jalapeno.
On the other hand, if you prefer, you can substitute cilantro with parsley, or you can completely skip adding it.
Salt and pepper. This balances all the flavors and accentuates each ingredient's flavor profile.
How to make jalapeno mayo dip
Preparation
If you are a beginner or have sensitive skin, wear a pair of gloves before proceeding.
Cut the jalapeños in half. Remove the seeds and the membrane and save them, as we can use later to increase the heat.
Combine
Place a medium-sized mixing bowl and add mayonnaise. Add minced jalapeno, chopped cilantro, lime juice, pepper, and salt.
Use a whisk to combine all the ingredients together.
Taste now and adjust the condiment's ingredients if you prefer. If you want to increase the heat, add some saved seeds and the membrane.
Transfer
Transfer the jalapeño mayonnaise to a jar or an airtight container.
And refrigerate for at least 30 minutes before serving. This allows the flavors to meld together and the mayo to achieve a slightly thicker consistency.
Storage Instructions
Refrigerator. Transfer the leftover jalapeno mayo to an airtight container. And store it in the refrigerator. It will stay good for 3 to 4 days.
Freezer. While jalapeño mayonnaise can theoretically be stored in the freezer, the texture may change upon thawing.
To overcome this, stir it well to bring back its creamy consistency.
Thawing. If you decide to restore your mayo, place it in the refrigerator for a day. This is the best method to retain its texture.
Variations
Jalapeno Avocado Mayo. This creamy, rich dish combines ripe avocado and smoky jalapeño mayo, adding extra flavor and a golden color enhanced by smoked paprika. This version is great to serve with barbecued dishes.
With Sriracha. Sriracha mayo(also this sriracha honey sauce, sriracha aioli sauce) is always a restaurant favorite. Combining it with jalapeno mayo dip creates a surprise hit every time.
Suggestions to get perfect every time
The watery consistency. If your jalapeño mayo turns watery, thicken it by adding more mayo.
Less heat. If you find it less spicy, even after adding the seeds and the membrane, feel free to stir in some cayenne pepper.
Recommended tools for making this recipe
Whisk. A good quality whisk with a comfortable grip makes the job very convenient.
Chopping board. Investing in a good quality chopping board is essential for any kitchen.
Chef's knife. A comfortable handle is easy to slice the jalapeno.
Airtight container. Storing in an airtight container is the best practice for keeping in the refrigerator or the freezer.
Jalapeno mayo
Sink grilled meat into a bowl of jalapeno mayo. It's sweet, and spicy with a creamy texture. Overall, a delicious condiment that we all love!
Print
Pin
Rate
Ingredients
1

cup

mayonnaise

1

fresh jalapeno

1

teaspoon

garlic

minced

1

tablespoon

lime juice

1

teaspoon

cilantro

minced

¼

salt

/to taste
Instructions
Cut the jalapeños in half and remove the seeds and membrane. Set them aside if you want to add more heat to your mayo later.

In a medium-sized mixing bowl, add the mayonnaise.

Add finely chopped jalapeño, minced garlic, chopped cilantro, lime juice, and salt to taste.

Use a whisk to combine all the ingredients together.

Taste the mayo and adjust the flavor as needed. If you want it to be spicier, add some of the seeds and membrane you set aside earlier.

Transfer the jalapeño mayonnaise to an airtight container and refrigerate for at least 30 minutes before serving.
Notes
To store In refrigerator. Transfer the leftover jalapeño mayo to an airtight container in the refrigerator to use up to three days.
Serve as a dip, a spread for sandwiches, or even a marinade.
Nutrition
Calories:
191
kcal
|
Carbohydrates:
0.4
g
|
Protein:
0.3
g
|
Fat:
21
g
|
Saturated Fat:
3
g
|
Polyunsaturated Fat:
13
g
|
Monounsaturated Fat:
5
g
|
Trans Fat:
0.1
g
|
Cholesterol:
12
mg
|
Sodium:
178
mg
|
Potassium:
9
mg
|
Fiber:
0.01
g
|
Sugar:
0.2
g
|
Vitamin A:
20
IU
|
Vitamin C:
1
mg
|
Calcium:
3
mg
|
Iron:
0.1
mg
**Disclaimer: The nutritional information provided is an approximate estimate only.
Frequently Asked Questions
Can I use a different chili pepper?
Absolutely. Feel free to substitute jalapeño with any other chili pepper available to you. Every pepper has its own unique heat level and taste, so adding different peppers can create signature flavors in the final sauce.
Can I use bottled lime juice instead of fresh?
Yes. Fresh lime juice is preferred for a brighter, more refreshing flavor, but the store-bought bottled lemon juice also meets expectations.
Can I use this jalapeño mayo as a salad dressing?
Absolutely, it's one versatile condiment to enjoy.