Coconut milk banana smoothie is naturally vegan and vegetarian. Very great to start the day refreshingly. A guilt-free morning meal is ready in super quickly without just a couple of ingredients.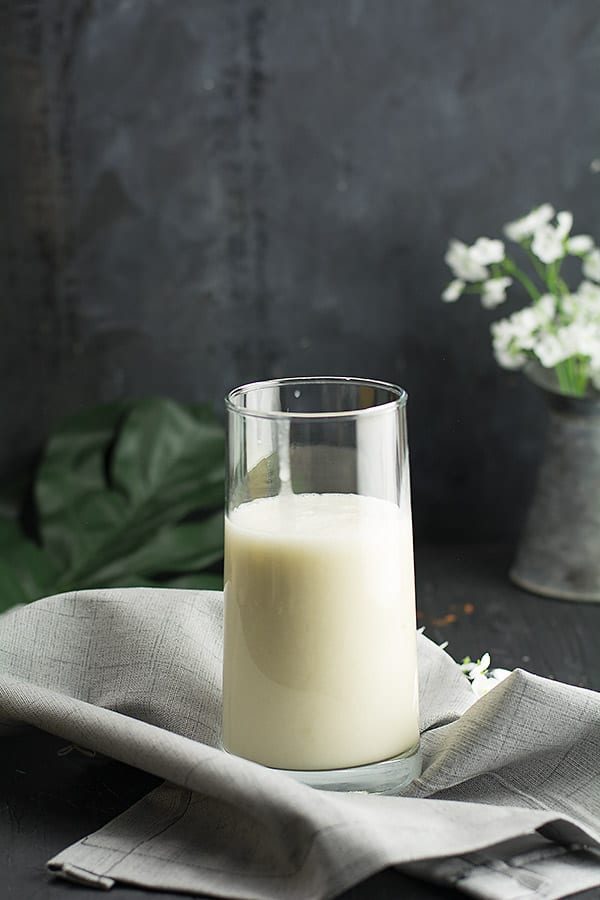 This filling smoothie recipe is one of the coconut milk recipes that you could ever dream of. Made with light ingredients and will never feel missing the delicious smoothie. And definitely you will happy that now simple is to make for a large crowd or for a single-serve.
Are you considering you as a vegan person or have avoided smoothie for the animal products. This coconut milk banana smoothie is just personally customized for your needs.
Turning to a new meal plan need not necessarily cut down all our favorites. It is an intelligent move to personalize things towards our needs. This is wiser and stands in the long run.
This vegan banana coconut milk smoothie is the one that could make you feel comfortable in your own meal plan, without compromising on any of the delicious food like this Kiwi juice or Mango juice.
And all these words are making me think, am I exaggerating a simple smoothie. Absolutely not, I have the same excitement every I drink.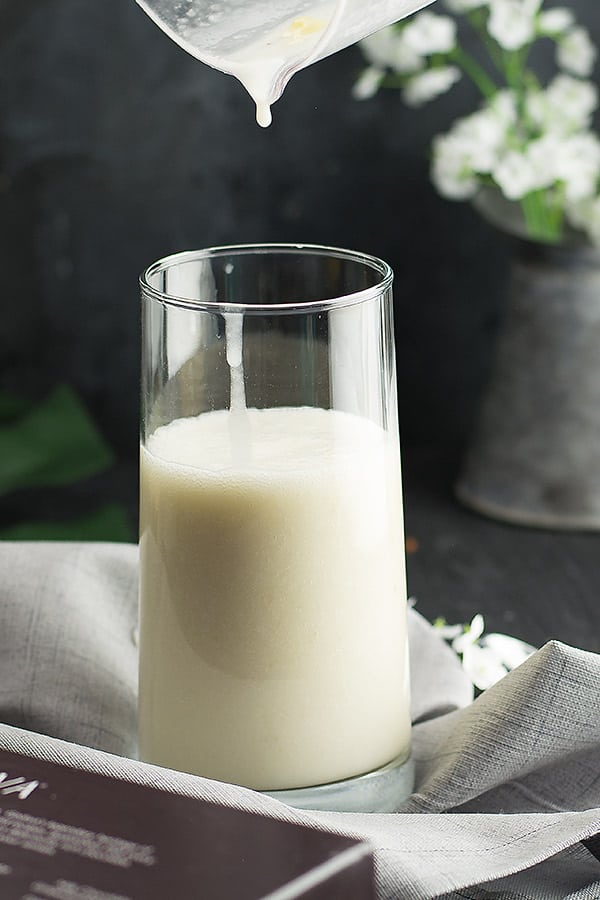 Being a South Indian, always I grew up with the coconuts and coconut milk around me. Coconut milk and coconut water are part of regular food. The creaminess and subtle nutty flavor coconut milk give me the pleasure of ice cream.
The fresh coconut milk will not have any flavor of its own. However the ready-made coconut milk's taste available in stores varies with the brand and the type. So always try the different brands and find your favorite.
Personally, I find the coconut milk in the grocery store's refrigerator aisle is closest to fresh homemade coconut milk.
And some canned coconut milk has a bold nutty flavor which I did not like it. I'm sharing my thoughts. What's your favorite, share with us by commenting in this post.
The other smoothie recipes,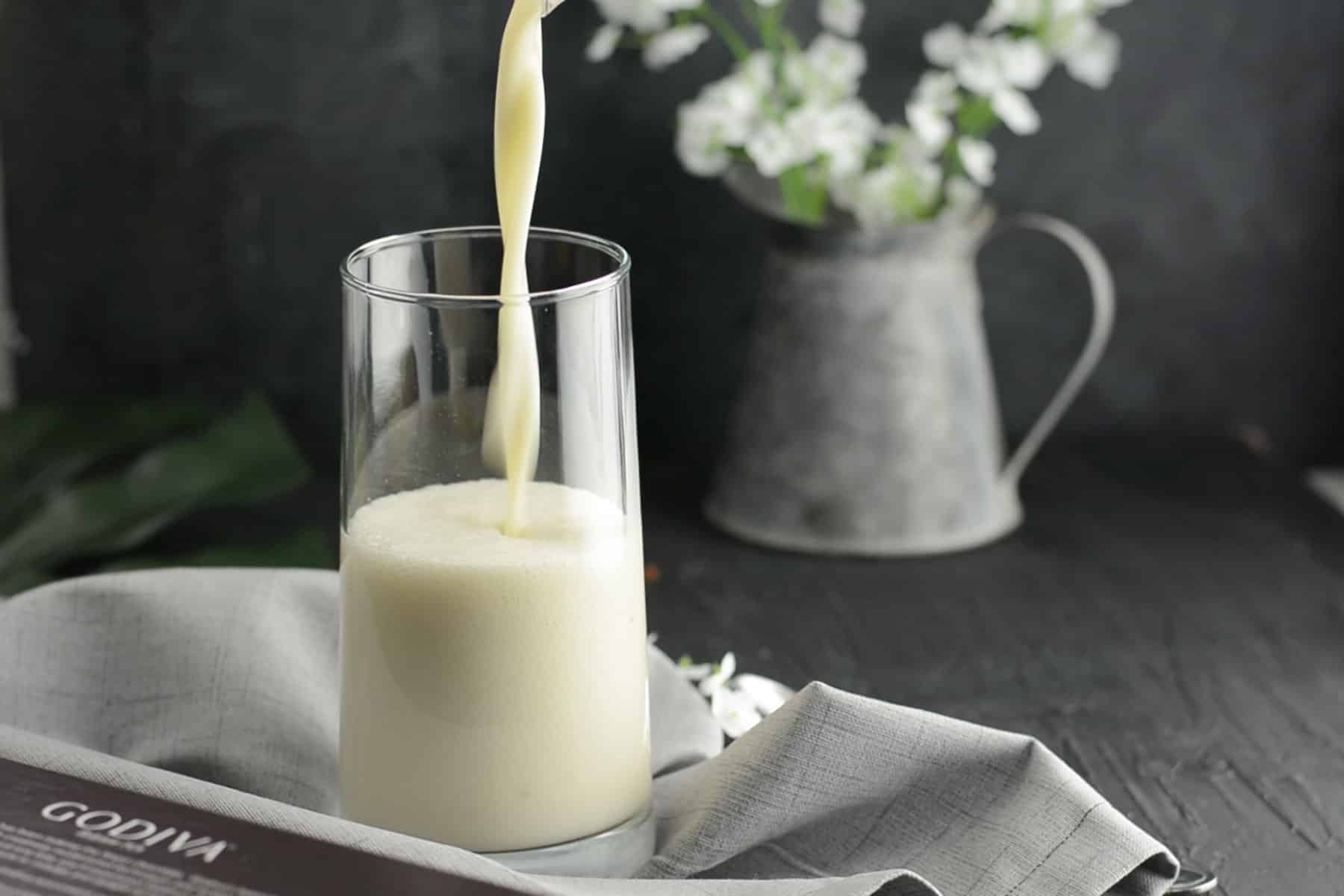 How to make Coconut milk banana smoothie
We are making the smoothie using raw ingredients without cooking them. So there are more chances of inheriting the natural health benefits of these ingredients.
Like any other smoothie recipe, this creamy coconut smoothie is easier to make. Assemble all the ingredients together, and blend it. It's all done. Let us see the ingredients and their possible substitution now.
Ingredients
Banana. Rich in fiber, vitamins, and minerals. Especially potassium, vitamin B6, and vitamin C. Banana has natural sugar. So our smoothie does not require any addition of artificial sugars, which is another advantage of banana coconut smoothie.
Select the ripen banana, as these are sweeter and gives a perfect velvety texture to the banana coconut smoothie. The banana that has green shades of color, will not give a creamy texture and has lesser sweetness. The mature yellow banana is the finest.
A frozen banana is also good, and this coconut milk banana smoothie is the best way to use leftover bananas.
Coconut milk. High-Calorie ingredient. You may opt for thin, low-calorie coconut milk if worrying about the calorie content.
Prefer unsweetened coconut milk over the sweetened, to cut down the calories.
If you have changes make your own coconut milk. It's easy and needs a few expert tips.
Chia seeds. My secret of making the smoothie as full-fledged breakfast. These are loaded with antioxidants and fiber. Furthermore, it's a great addition to the texture. Gives an amusing experience in every sip. After tasting you will agree with my statement as well.
Sweetener. The banana is naturally sweet, and hence this smoothie does not require any additional sweetener. But you may add sugar, honey, maple syrup, or agave nectar as well.
The recipe steps
The banana and the coconut milk get mashed up well in any blender. But the high power blender makes the most creamy, silky smoothie that just flows in your mouth.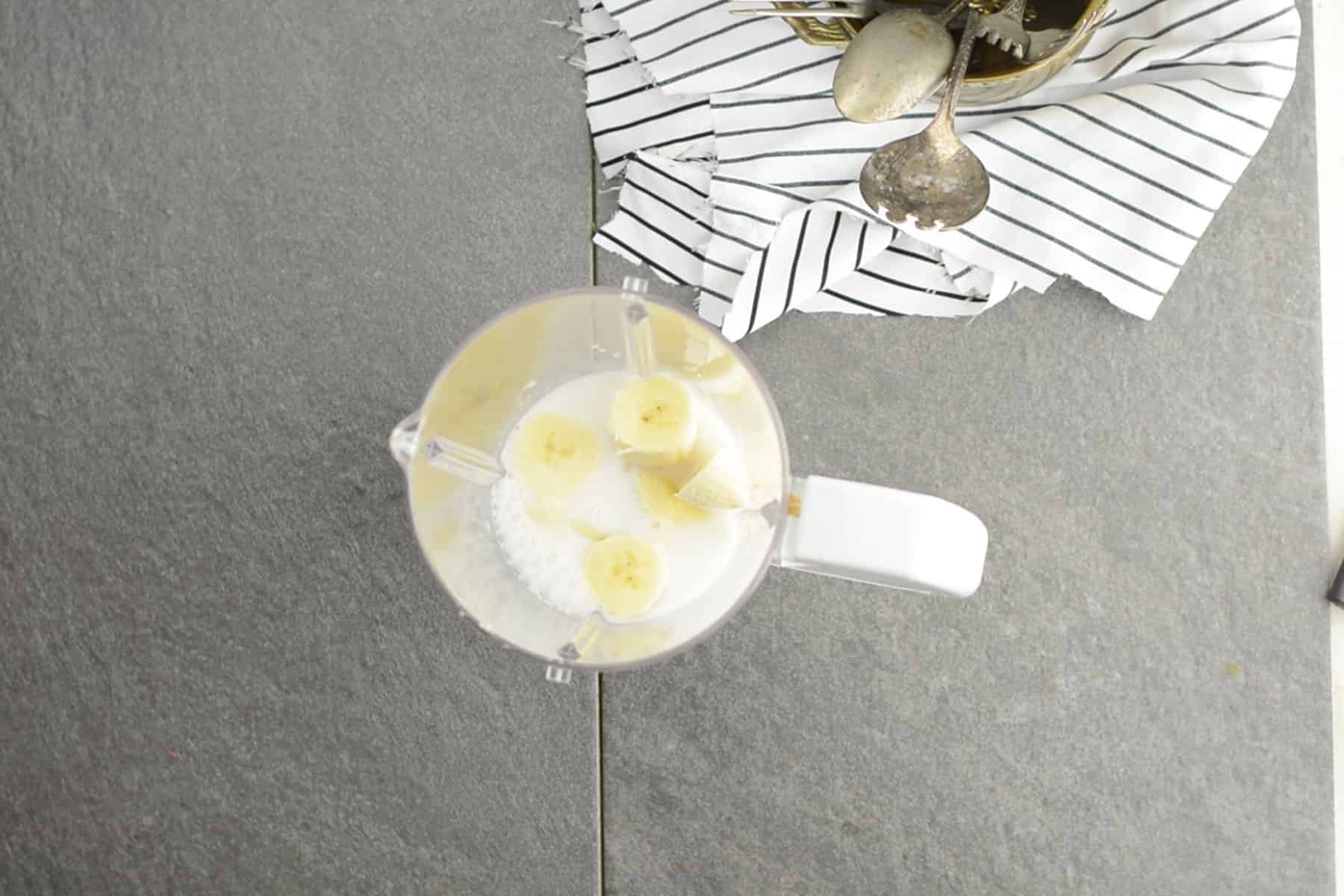 If it fully ripe banana, most of the work is already done. Any type of blender will do its job successfully.
Slice the banana roughly while adding to the blender jar. This makes the blender easier to blend smoothly and quickly.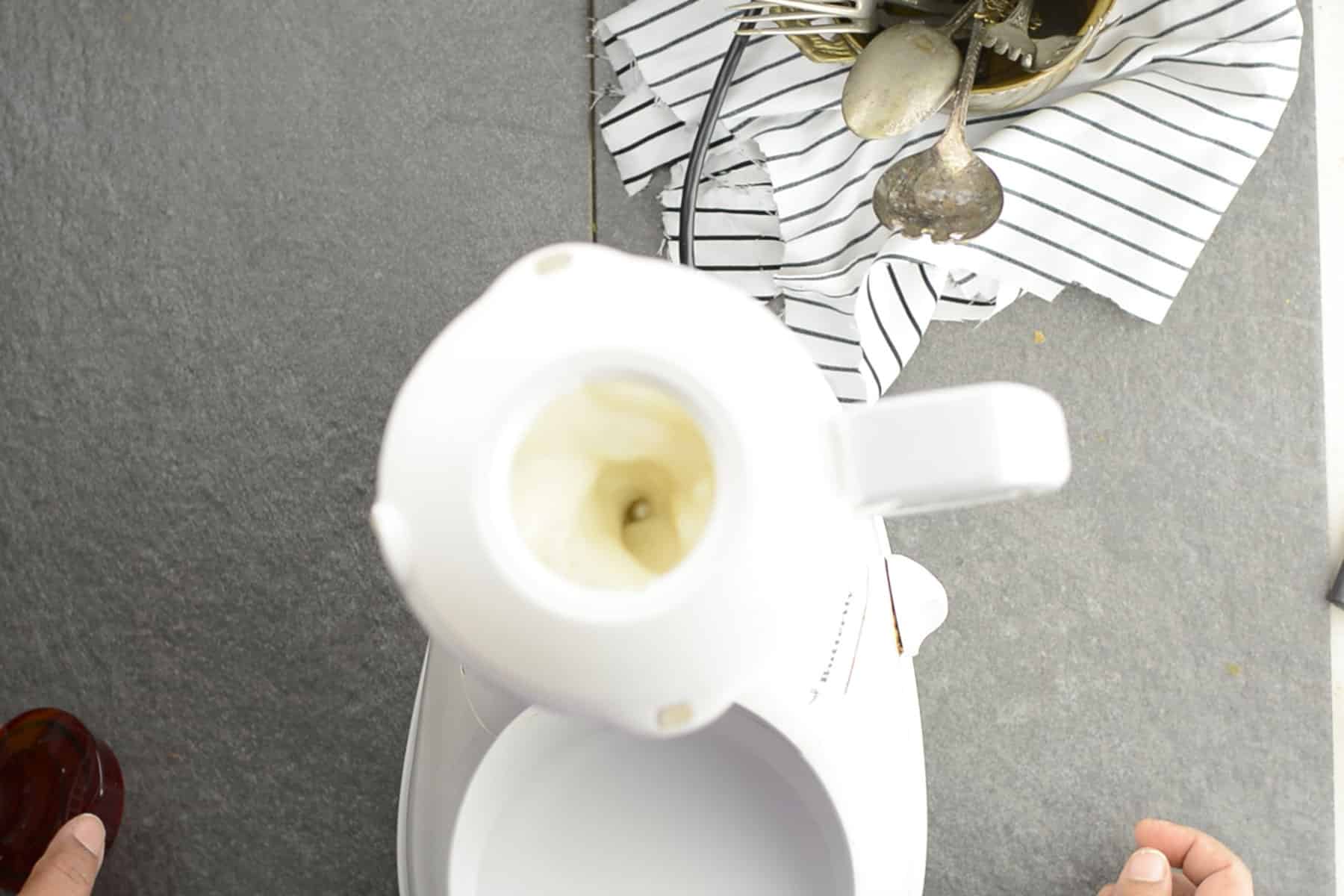 Next, add the coconut milk. Pulse until the mixture becomes smooth.
Transfer to tall glasses and sprinkle some chia seeds on the top.
Add ice cubes if preferred and serve.
Printable recipe card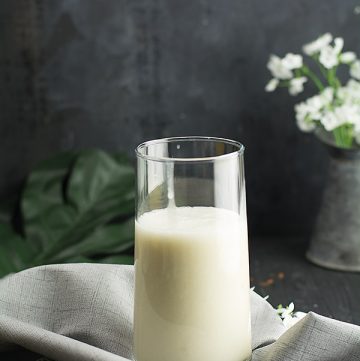 Coconut milk banana smoothie
Coconut milk banana smoothie is naturally vegan and vegetarian. A guilt-free morning meal is ready in super quickly without just a couple of ingredients.
Print
Pin
Rate
Instructions
In the blender jar, add banana and coconut milk.

Pulse until the mixture becomes creamy.

Transfer to tall jars. Sprinkle chia seeds on the top.
Notes
Adding chia seeds is optional.
Nutrition
Calories:
609
kcal
|
Carbohydrates:
38
g
|
Protein:
8
g
|
Fat:
52
g
|
Saturated Fat:
43
g
|
Sodium:
32
mg
|
Potassium:
968
mg
|
Fiber:
7
g
|
Sugar:
14
g
|
Vitamin A:
76
IU
|
Vitamin C:
13
mg
|
Calcium:
116
mg
|
Iron:
9
mg
Sources. Healthline