Turmeric is another essential ingredient used in most of the Indian kitchen. Turmeric is a root. It is one of the first few ingredients you can think of when making an Indian curry.
It is also considered as one the first and foremost ingredient as sacred and auspicious in India culturally and religiously.
Turmeric a used as a color enhancer in the Indian curries or any gravy dishes. The flavor of turmeric is mild and not strong when compared to other Indian spices.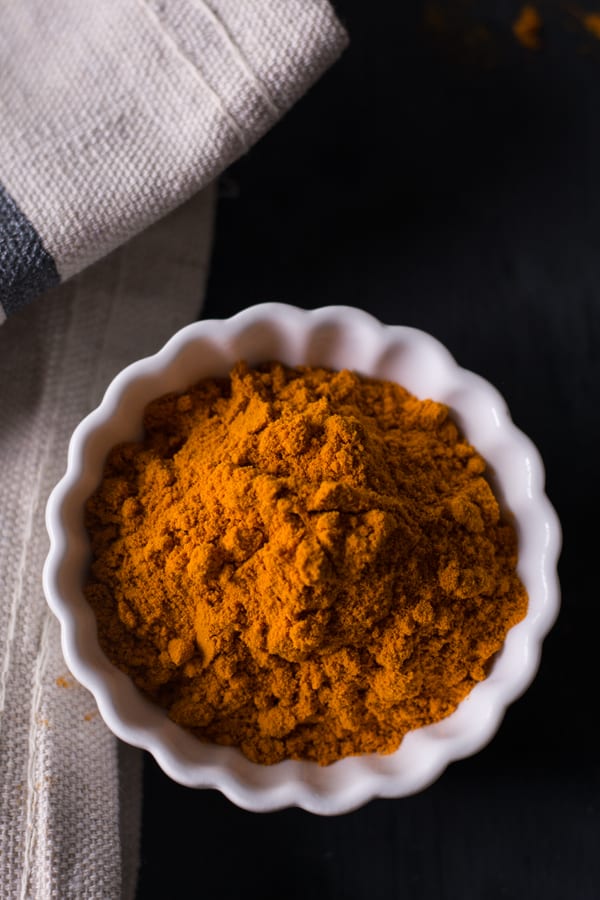 Normally, people think that turmeric added to their dishes to look awesome. But that is not the truth. It has got many medical benefits. Since our ancestors infused the turmeric into the menu do acquire all the medicine values of this nature's gift.
The benefits and nutritional information
Recent studies show that turmeric contains powerful medicinal properties, it has a natural anti-inflammatory compound, it is a natural antioxidant, and believes that it lowers the risk of brain diseases, heart diseases, Alzheimer's diseases, and fights against depression and age-related chronic diseases.
Indians mainly use turmeric for its antifungal properties and antibacterial properties. Most of the Indian families coat the raw meat with turmeric for prepping.
It is one of the home remedies for minor cuts, bruises, and burns. In my childhood days, I have seen my grandmom applies turmeric powder when we have small and minor scratches on our legs while playing.
Even now when we want to store the raw meat in the refrigerator for a longer time, we always rub the chicken with turmeric, and then we refrigerate or freeze it.
And the Indians generally use ground turmeric. Usually sun-dried and available as dried turmeric. So my mom buys the dried turmeric roots from the stores, and she grinds it fine and silky powder with the help of a grinding machine. This way it can be stored for up to one year.
And she always packs a small bag of turmeric for me which I use it for a couple of years here in the United States.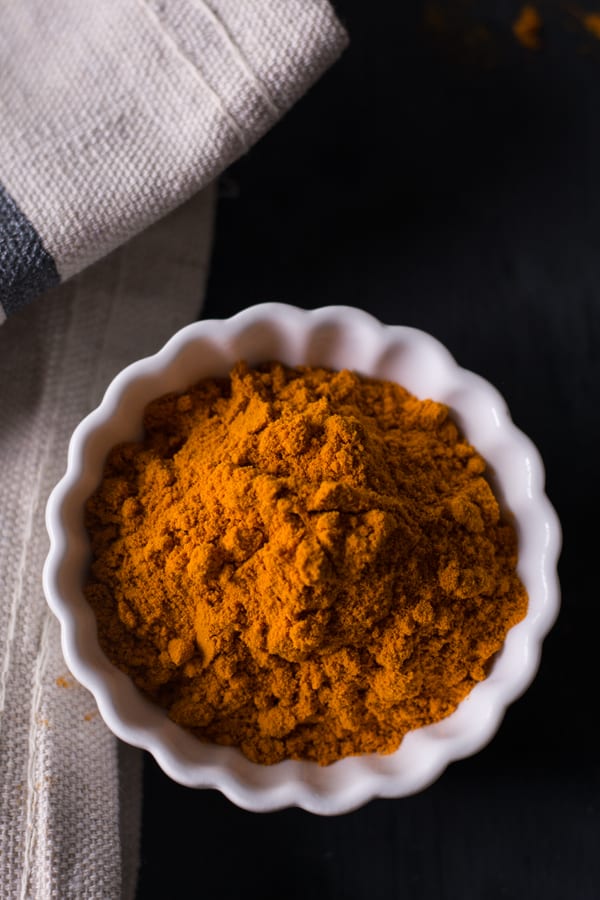 The regional names for turmeric
Manjal in Tamil, pasupu in Telugu and haldi in Hindi.
How to use turmeric
I always hear how to use turmeric in food apart from the curry. Since turmeric does not have a bold flavor, you may use it along with your meat rubs or other spices. Generally, blend well with herbs and will not tastes distinctive.
When using vegetables, turmeric powder can change the vegetable with the hue of golden yellow. And the taste of the vegetable can also slightly changes.
In South Indian cooking three ingredients are main for making any recipe meat recipe turmeric, black pepper, cumin, and garlic. Without these four ingredients, we cannot imagine making a meat recipe in the south Indian style.
Add a teaspoon of turmeric along with other spices. This way you can include turmeric in your diet to get the medicine values to a greater extent.
How to grind turmeric roots
Grinding turmeric root is tough, and it does not possible to make a silky smooth powder with household machines like blender or mixer. You need exclusive machines designed to grind turmeric. Because the root turns harder when dried. But fortunately, we get a good quality of ground turmeric from the local market.
The online shops, specialty stores, Indian stores, and Asian stores are the best places to search for good and fresh quality turmeric powder.
Recipes made with turmeric powder
HAVE YOU LOOKED AT OTHER INDIAN SPICES?