Homemade Salsa  Recipe with the inspiration of branded Salsa is delicious and healthy as well. This recipe does not require any preservatives, food colors, flavor additives, But we are not compromising on the taste too. My son always pulls a big bag of Tortilla chips and the huge bottle of salsa from the shelves of the stores. I really didn't know, whether it is good for health or not. But I'm 100 percent knows that homemade is always good and healthy compared to that of 'ready to eat' available in the stores.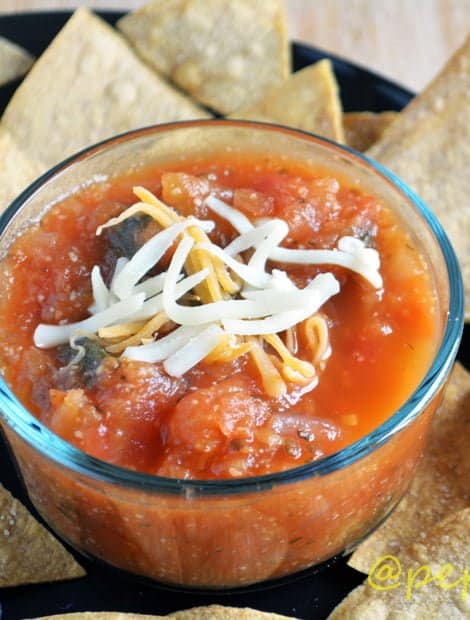 This homemade salsa recipe is good for health as we don't add preservatives, food colors, flavor additives, But we are not compromising on the taste too. This recipe can me made in minutes with simple procedures and taste exactly like a branded one. The left over can also be used as topping sauce for Pizzas. Now, we will plunge into the recipe.
Best to serve it along with tortilla chips. Have you checked another interesting recipe of Celery Chutney?

Homemade Salsa  Recipe (Inspired by branded Salsa)
Prep time :  5 min,
Cooking time :  5 min,
Yield : Serves 2
Ingredients for Homemade Salsa  Recipe:
3 Tomato
1/4 Onion
1 Jalapeno Pepper
1 tsp of Thyme
1 tsp of Oregano
1 tsp of Garlic Powder
Salt to taste
How to make:


1. First, we need to blanch tomatoes. Slightly slit the bottom of the tomatoes like this. It makes it easier to peel off the skin. Cook 2 tomato to the boiling water for about 3-4 min. Then remove them from the water and allow it to get cool.


2. Once it came to the room temperature, peel off the tomato skin. Due to the slit we made earlier, we could easily peel off the skin like peeling off bananas. Dice 1 tomato, 1/4 onion, and jalapeno pepper(remove the seeds, if you want it mild hot).


3. We need thyme, oregano leaves, and garlic powder. It is well and good if you have them fresh, otherwise also no issues.


4. Puree the tomatoes by grinding the peeled of tomatoes in the mixer / blender.


5. With 1/4 to 1/2 cup water, add diced tomatoes and onion. Cook them till it becomes soft and tender.


6. Add the tomato puree, salt, jalapenos, garlic powder, thyme , oregano leaves and cook it in the medium to high flame till you reach the thick or desired consistency.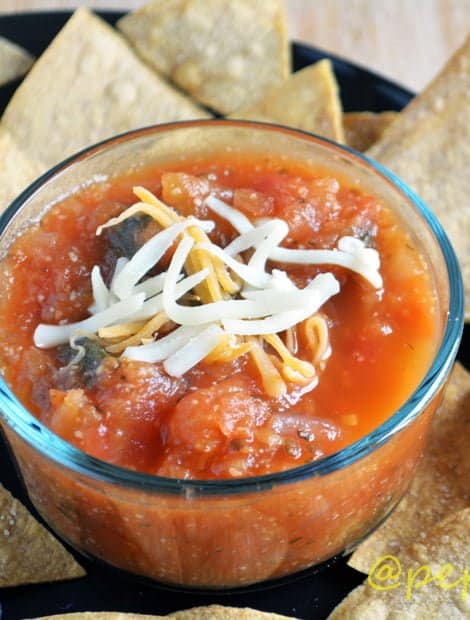 7. Bring this mixer to room temperature, and transfer this to serving bowl.
Serving Suggestions for Homemade Salsa  Recipe:
Serve along with homemade tortilla chips or store bought one.
Do not miss latest recipes and its tips, Follow us on Facebook, Pinterest, Instagram