Naan bread Pizza recipe is easier, simpler and tastier. And today's recipe is all about leftover ingredients in the freezer.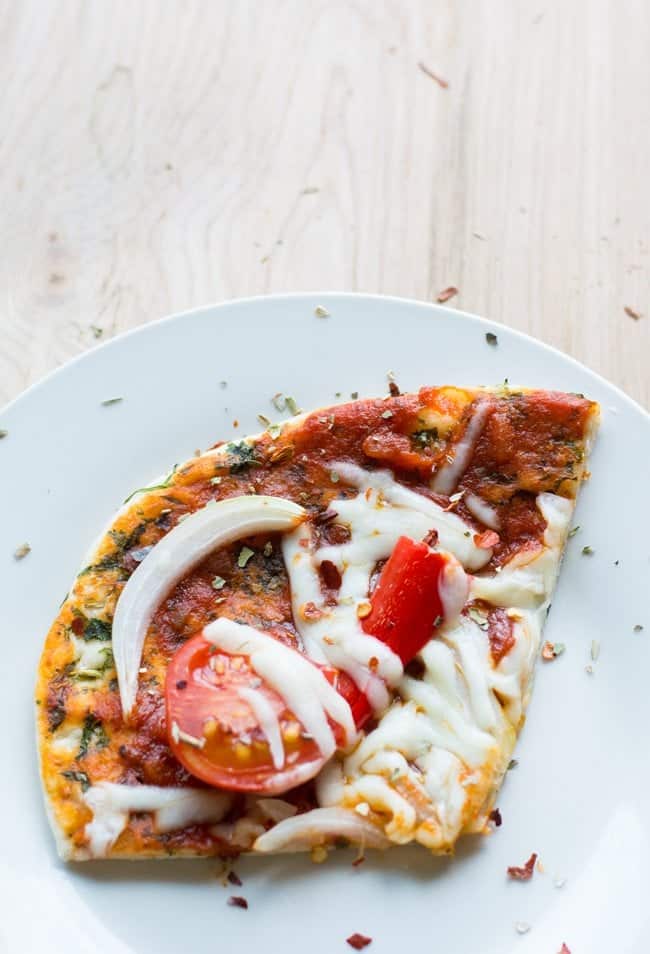 The recipes with hand on ingredients and no preparation requirements are always win win situation.
Everyone including myself might be feeling a moment at least once a week, where we really want to eat a good food but without stressing too much on preparing and cooking.
Cleaning up the refrigerator is also an another task following the earlier one. Combining the leftovers into a single dish that loved by all is great. And this pizza naan is a success story.
Recipes using leftover ingredients are a success at any time like Idli upma, which was overwhelmingly supported by our readers.
Naan bread Pizza Recipe does not require standard ingredients and the toppings can be done according to the availability of the ingredients and also the preference of the ingredients.
Naan bread is available in the local stores nowadays. If you do not find these in your local grocery stores, you may find them in your local Indian stores in the frozen sections.
You can find the naan bread in your local grocery stores in the section for the bread.
There are multiple varieties available, like garlic, coriander, mint etc. And you can any variety of bread to make this yummy pizza.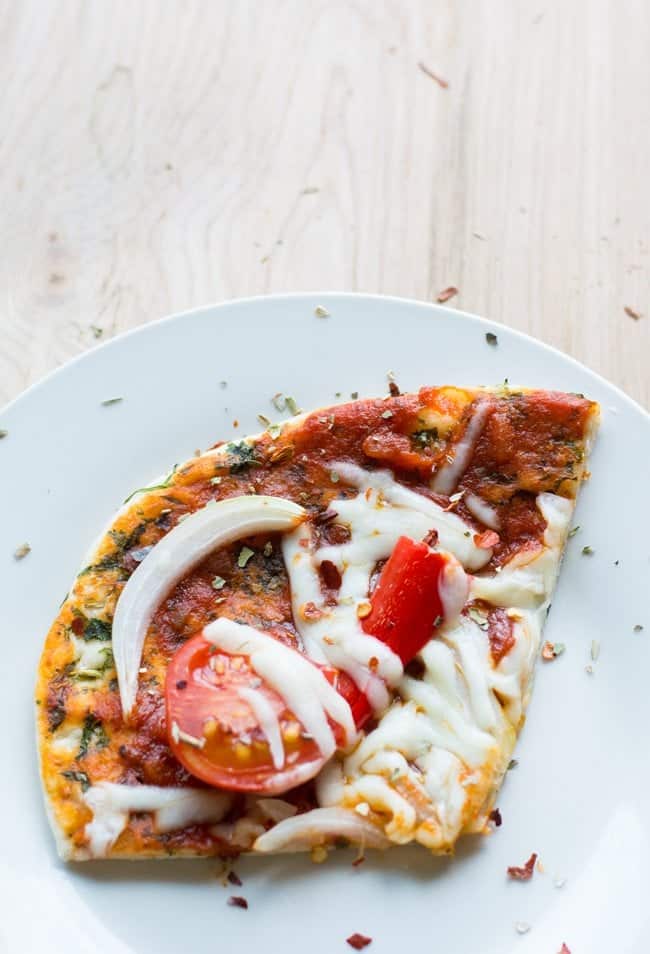 Apart from the basic naan bread, the other two important ingredients required for this recipe are the pizza sauce and the cheese.
If you feel like you do not want to run to the stores for the other topping ingredients, you may make it with hands on available ingredients, like tomato, onion, green pepper or olives etc.
Baking these pizzas gives perfect texture and taste. But you may also make it in stove top. But all I'm discussing here making it with oven.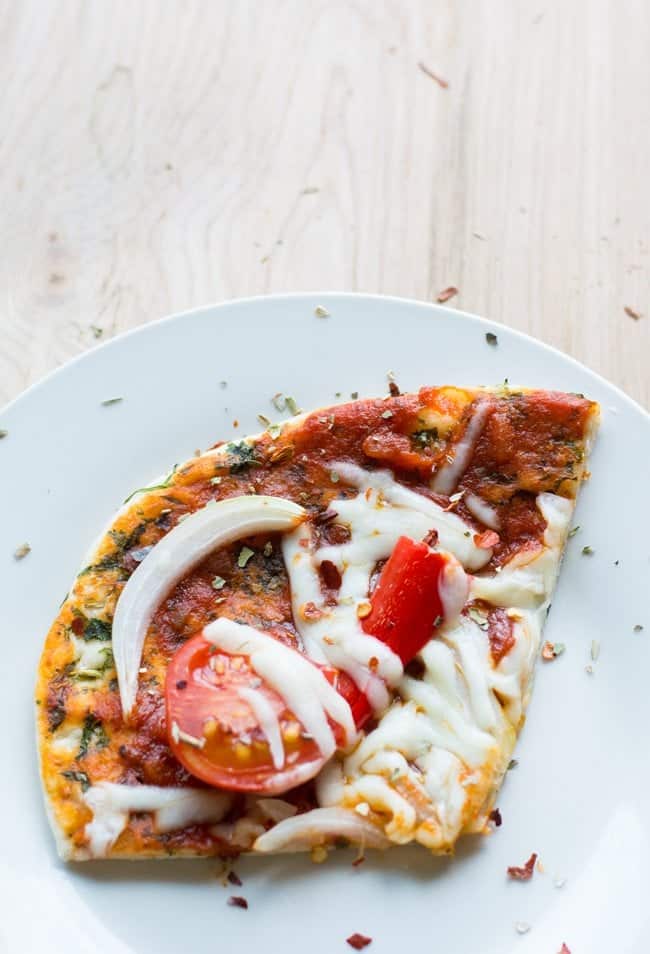 Naan bread pizza Recipe
Naan bread Pizza recipes are easier, simpler and tastier. And today's recipe is all about leftover ingredients in the freezer.
Ingredients
2

Naan bread

1/4

Cup

Pizza Sauce

1/4

Cup

Mozzerella Cheese

2

Slices

Onion

2

Slices

Tomato

2

Slices

Red Pepper

1/4

tsp

Oregano

1/4

tsp

Chili flakes
Directions
Preheat the oven to 400 degrees Fahrenheit.

Cut the vegetable slices into thin stips.

Place 2 naan bread over the baking sheet.

Gently and evenly spread pizza sauce over the bread.

Arrange the veggies evenly over the bread.

Sprinkle cheese on the top evenly.

Bake it for 10 minutes or until the cheese melts down completely.

Remove it from the oven, sprinkle chili flakes, and oregano.

Super simple naan bread pizza recipe is ready and Serve hot immediately.
Liked this Naan bread pizza recipe? Do Follow us and Do not miss latest recipes and its tips, Follow us on Facebook, Pinterest, Instagram